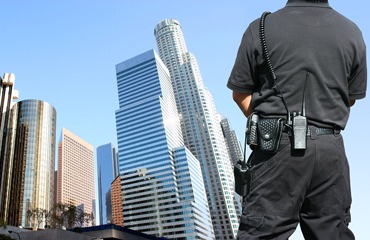 As one of the leading providers of specialized security solutions in Southern California, American Security Force believes that hiring a security company is more than just a business expenditure. It is an investment that goes towards protecting your company's assets and personnel. To justify that investment you need to know that you are getting value for the security dollars you're spending.
To ensure you get that value, choose your security provider wisely. Look for a security company that will place the needs of your organization first, and one that will be transparent and reactive through the course of their service to you.
As you assess security providers, make sure the communication channels with them are open before you sign the contract. Are you comfortable dealing with them? Gauge their responses as you ask them about their services.  Are your questions being answered in a way that alleviates your concerns?
You will want your security partner to listen to your needs, goals and concerns and then provide you with solutions that are appropriate to your situation. If they have no recommendations, perhaps this is not the best company for you
When interviewing companies, ask them how they support their security guards in the field. What type of people do they hire for guard positions? Does the company invest in security training for its personnel? Are the guards equipped with everything they need to do their jobs properly? Do they use new technology?
These are important questions because it will be the guards who will implement the security plan at your property. Knowing how the security company supports them informs you of how the guards will perform. A security provider that empowers their employees to do their job correctly will have guards with better attitudes that will go the extra mile for the client, and be better able to provide the appropriate level of service.
If you're curious about the particular guards that will be posted at your property, ask to meet them.
Nowadays scammers can even come to your house and pretend to represent security companies.
Above all, trust your gut. If you feel uncomfortable about any aspect of the proposed security service, don't sign the contract. Talk to another company.
American Security Force is proud to offer highly trained and professional security guards to businesses throughout Southern California. Our goal is to provide innovative and custom-crafted security solutions that meet your needs. Our guards are equipped with the latest technology that allows for real-time, remote monitoring.
Find out how we can help you with your security needs. Call American Security Force today at 877-722-8585.